A part worn tyre is a very cost effective way to save money. Most of our part worn tyres are premium branded tyres i.e Goodyear, Michelin and Pirelli ect. Savings of up to 75% can be made by purchasing a good part worn tyre. Our branded part worn tyres are usually cheaper than a new budget tyre and will also usually outlive a budget tyre due to the technology and compounds of branded tyres being of higher quality.
The part worn tyres we stock come from Holland and Germany. Most of the tyres we receive come from lease companies that when a tyre needs a replacement they will change all 4 and this means 3 are usually of a very high standard. This is how we are able to get such high quality part worn tyres.
We sometimes also get demount tyres. This is a tyre that has been on a set alloy wheels in a showroom but when sold the tyres need to be changed to correspond with the vehicle they are being fitted to.
ARE PART WORN TYRES SAFE?
All part worn tyres sold by us are put through a series of tests before they are ready for general release. Firstly a full visual inspection to check for any defects that will show to the naked eye i.e gouges in sidewalls or any cuts to tread and walls and a basic structural integrity check.
Finally we pressure check every tyre that comes through our doors. This involves the tyre being put into a machine that can clamp and hold the tyre safely and pressure the tyre up to spec (2.0bar) to check for any loss of pressure, holes, splits or any other issues.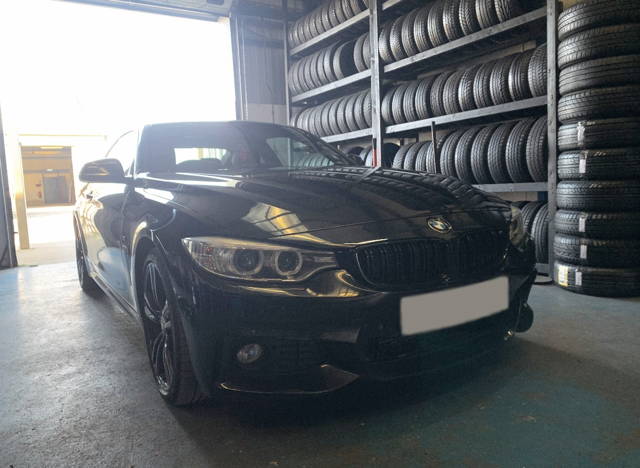 We understand that part worn tyres aren't for everyone so we also stock new. We have accounts with multiple new suppliers to ensure we can get all makes and models from budget all the way up to the premium brands such as Michelin, Pirelli, Continental etc.
In addition to all the different brands we stock we can also supply a wide range of tyres such as commercial, camper and 4x4 tyres.
Due to the vast array of tyres available it's impossible to hold stock of them all. However we use local suppliers meaning we can order tyres in for the same day if not the next, so if you have a specific tyre in mind give one of our sales team a call and they will be happy to help.